Clubs and Activities
National Junior Honor Society:
The purpose of the local chapter shall be to create enthusiasm for scholarship, to stimulate a desire to render service, to promote worthy leadership, to develop character, and to encourage good citizenship in school. Students are eligible if they have: completed the second semester of sixth grade or are members of the seventh- or eighth-grade class; been enrolled for a period equivalent to one semester at Holy Family Regional School; a minimum cumulative grade point average of 3.75 on a 4.0 scale. As a service-based organization, the NJHS chapter accepts candidates who meet or exceed these objectives. Our chapter supports local and national organizations and cultivates strong friendships.
Student Council:
Holy Family Regional School Student Council has the responsibility to represent the interests of the student body. They organize student activities, represent the student body to the community, promote school spirit, liaison with the staff and 4th graders, and promote the philosophy of the school, "Jesus Christ is the reason for Holy Family Regional School" The Student Council consists of members from grades 5-8.
Robotics: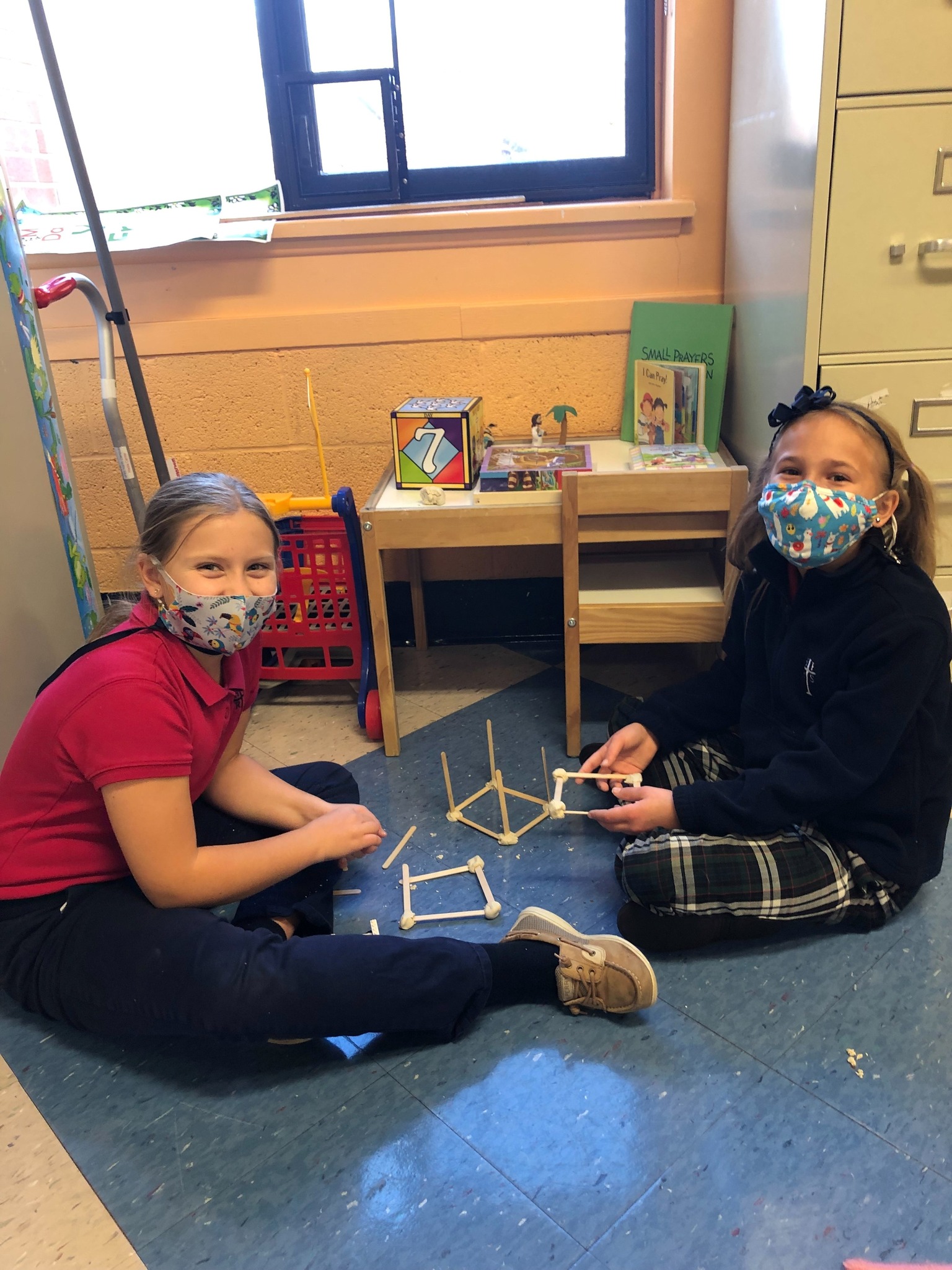 Destination Imagination: Destination Imagination is a hands-on learning STEAM opportunity for children in kindergarten through 8th grade (and even beyond) inspiring the next generation of innovators, leaders and creative problem solvers. The children create a STEAM project according to DI guidelines without adult intervention that they present along with a skit at a local competition which then can lead to state and international DI competitions for those students in Grades 3 and above.
Scouting:
Girl Scouting builds girls of courage, confidence, and character, who make the world a better place. Backed by trusted adult volunteers, mentors, and millions of alums, Girl Scouts lead the way as they find their voices and make changes that affect the issues most important to them. Girls in Kindergarten through 12th grade engage in a variety of fun and challenging activities ranging from healthy lifestyle and outdoor activities to STEM, the arts, and community service. Holy Family Regional School has active troops at all grade levels who meet at times set by the individual troop leadership.