ABOUT OUR CYO PROGRAM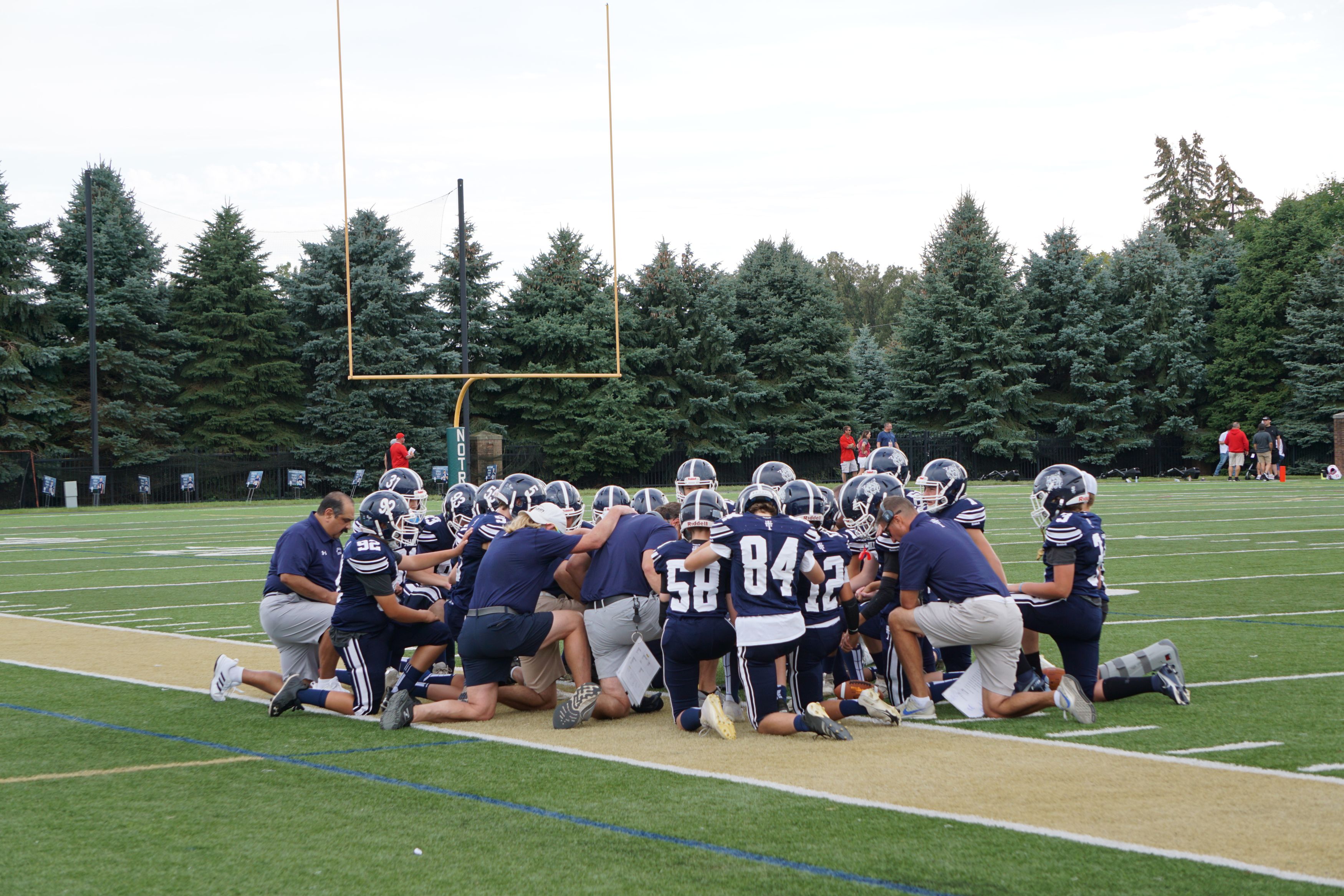 HFRS has the privilege of being a member of the Catholic Youth Organization (CYO) of the Archdiocese of Detroit (CYO Detroit) and follows all rules and regulations set forth and administered by the CYO. Holy Family is one of the many schools/parishes that participate in the various sports through the CYO. All students in grades 5-8 (and 4th grade for the following sports: football/fall cheer/cross country/bowling/lacrosse/track) who attend Holy Family Regional School or Catholic youth who do not attend HFRS, but attend the parishes of St. Andrew, St. Irenaeus, St. John Fisher, St Mary of the Hills or Sacred Heart are eligible to play on Holy Family teams according the requirements listed below: Eligibility for participation is based on the following criteria: active parish participation, appropriate religious education, parent participation, completion of all required forms, current health form on file, good academic standing, and adherence to the athlete's code of conduct.
Active parish participation is defined by each individual Pastor. Parish membership registration must occur no later than August 1, for a student to be eligible to participate during the following school year. Exceptions will be made upon approval of the Athletic Department for students who have moved into the area and/or have enrolled at Holy Family Regional School after August 1.

Appropriate religious education is defined as being enrolled at HFRS or in one of the supporting parish's religious education programs at the start of the school year and maintaining acceptable attendance and participation.

Parent Participation is defined as participation in fundraising, coaching, or administrative tasks in support of the Holy Family CYO athletic program.

All athletes must have a physician signed physical dated after April 15 of the previous school year on file in the Athletic Office before the first practice/assessments for a student to be eligible to participate. For example, for the 2015-2016 school year, the physical must be dated after April 15, 2015.

All CYO athletes must maintain good academic standing and citizenship in their respective schools (a minimum of a "C" average is recommended) Monitoring academic and citizenship eligibility is the responsibility of parents.

A player who has left a previous Holy Family team prior to the end of the CYO season to play for another team (AAU, RARA, public school team, etc) must obtain permission from the Athletic Department before he/she will be considered eligible to participate in a new season or sport.
Holy Family's CYO program offers participants every sport currently offered by CYO Detroit. There are 3 sports seasons within a school year. The seasons are indicated below as well as the time frame of the season and the general time that registration occurs.
Fall Season:
Cheerleading – girls only
Volleyball – girls only
Football - boys and girls
Cross Country - boys and girls
Soccer - boys and girls
Athlete Registration Period - During May of the previous school year
Season Duration- Begins in mid-August and completes by mid-October
Winter Season:
Cheerleading – girls only
Bowling - boys and girls
Basketball - boys and girls
Athlete Registration Period - Late Aug/Early Sept
Season Duration - Begins in late-October and completes by late-February
Spring Season:
Softball – girls only
Baseball - boys only
Lacrosse - boys and girls
Track - boys and girls
Athlete Registration Period - Early to Mid-January
Season Duration - Begins in mid-March and completes by late-May