Information and Policies
Welcome Book:
Please click here to read the Welcome Book.
Parent-Student Handbook:
Please click here to read the Parent-Student Handbook to find out more about Holy Family.
School Supply Lists:
HFRS Parents - School Supply Kits can NOW be ordered online for the 2022/23 School Year!
Order by June 3rd to take advantage of DISCOUNTED pricing and the ability to CUSTOMIZE your kit by adding/removing items. You may choose to have the kit delivered to the South Campus school for FREE or pay shipping to deliver direct to your home.
June 4th - July 15th you can still order online but the pricing increases, you may no longer add/remove items from the kits and you must pay to ship direct to your home. No orders can be placed after July 15th.
Supply kit pick up from the school is currently scheduled for Monday, August 8th, 3:30-6:00 PM, at the South Campus in the car loop.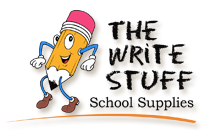 Click here to get started!
Please click below to view the appropriate grade-level supply lists
HFRS Crisis Drill Report:
COVID Update:
Please click
here
to find out more information.